May 22, 2019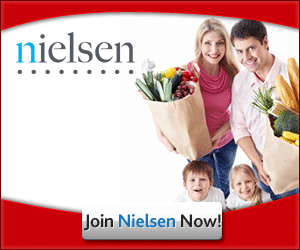 Have you heard of Nielsen HomeScan?
Nielsen HomeScan is your way to get rewarded for your valuable consumer feedback.

Seriously – you'll get rewarded for your opinion.
HomeScan participants give feedback on their purchases, where they bought their purchases, how the experience was, how much you paid, etc.
Participants are then rewarded for their feedback, and can redeem their rewards for free gifts and exclusive sweepstakes entries.
Everyone has an opinion – why not get paid for yours?
Join today and start earning!
Want more rewards? Check out our Rewards page!