Searching for new tips on how to save money in 2019?
Most Canadians are looking for ways to save money here and there, and especially in January after the holidays when your bank account can be a real wake up call.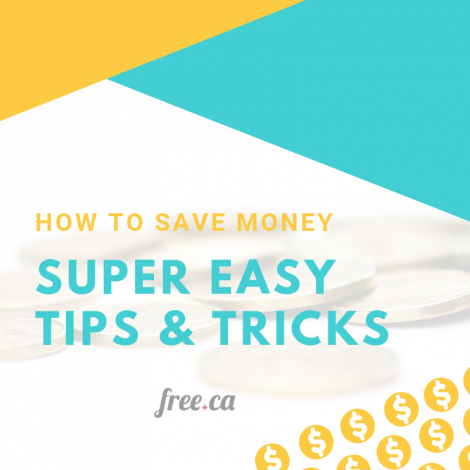 Recover from your holiday spending and start 2019 off on the right financial foot with these super easy money saving tips. Don't worry, we have you covered!
Need some extra help? You can check out today's free food coupons and free beauty samples to save money on your next bill.
How to Save Money: 10 Tips for Canadians
Here at Free.ca, we're very frugal! That's why we are always posting the best free samples, coupons, sales, and contests in Canada. So you can bet we are always looking for ways to save a bit of hard-earned cash.
Our day to day lives can get so expensive, especially when we have families to support. It can be difficult to save money for your household expenses and financial goals, let alone treating yourself to trips and nights out.
Lucky for our Free.ca members, it's our mission to spread the benefits of frugal living to people across Canada so that we can make your lives a little better!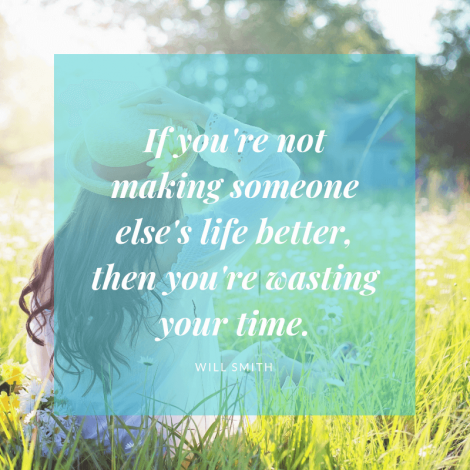 We've put together a list of 10 of our favourite money saving tips that are simple enough for any budget.
1. Pack Your Lunch
Step one – stop buying your lunch!
Trust us, you'll save much more money by packing your lunch ahead of time.

Some people know this, but don't realize how much they will actually save by doing it. If you spend $10 a day on lunch, that's $50 a week, $200 a month, $2,400 a year!
Lunch is a challenge for our self discipline – you're busy at work or with kids, you have a limited time to eat or access to food, and for non-morning people prepping a meal early in the morning is not ideal.
A few tips to help you out:
Make extra portions at dinner and pack the leftovers for your lunch the next day.
Cook using your crockpot in the evening and freeze lunch-sized portions to grab when you're running late. Here are some great crockpot recipes.
Bring food to work (dry goods only if you don't have a fridge) that you can eat for lunch when you forget. Granola bars, fruit and veggies, fruit leather, cereal, crackers, soup, and KD, are some of our favourites.
2. Join Loyalty Programs
This is one of the easiest tips for how to save money!
Make sure to check if your favourite stores have a loyalty or rewards program (most do in 2019). If they don't have one, consider if you're willing to switch to an alternative for the sake of the rewards, like PC Optimum for groceries.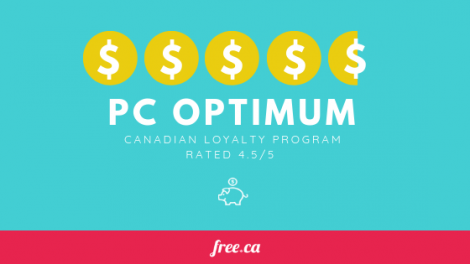 Another good example is if you're planning a night out to dinner and the movies. Join the company's loyalty program for immediate freebies, like a free appetizer from East Side Mario's for joining their loyalty program. Cineplex has frequent rewards and specials too.
Look through some of our favourite Canadian Loyalty Programs right here.
3. Make a Monthly Budget
This is a tip I use all the time! Here's all you need to do:
Grab a paper and pen or open an excel spreadsheet.
Add all of your expenses for the month in the first column including fixed and variable expenses. Some examples: rent, mortgage, property taxes, groceries and restaurants, car insurance, gas, other transportation, cell phone, wifi, retail purchases, charitable giving, and recreation.
Add each month of the year across of the top row. This is for tracking the entire year.
The last thing I like to do is set a goal amount for my variable expenses so that if I am currently spending too much, I can track my progress as I attempt to decrease my spending. Fast food, retail spending, and transportation are pretty typical examples of these.
On top of expenses, I include my savings goals in my monthly budget spreadsheet too.
4. Give Yourself an Allowance
Allowances aren't just for kids!
Once your budget is done, you'll be able to give yourself a daily allowance based on your recreational spending.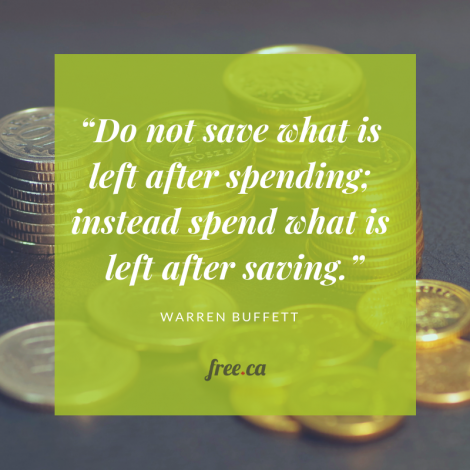 If you're not tracking your spending, it's all too easy to turn a blind eye and assume it will all work out on rent day. Know your spending habits and you'll end up saving more!
5. Use Cash for Everyday Purchases
Tapping and swiping plastic is so convenient you often forget it represents actual money. 
When you pay with cash, you actually see the money leaving your hands. While you may want to make larger purchases and bills on your credit cards to earn points or rewards, make sure you're giving yourself your daily allowance in cash. It can make a huge difference.
6. Treat Yourself – Within Reason
We've all had that urge to treat ourselves when we're feeling down, some pop culture even supports this kind of spending therapy.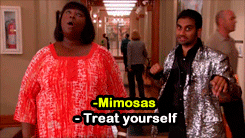 Don't get me wrong. If you want that new outfit or toy, don't completely deprive yourself, just treat yourself within reason. I actually even include "spontaneous cash" in my monthly budget and months I don't use it, I put it into my savings.
7. Don't Be Fooled By "Deals"
Do you ever find yourself buying a shirt because it's crazy cheap, but then that same shirt sits in your closet with the tags on for six months?
Items on sale are only awesome deals when it's something you actually want. Ask yourself, would I buy this if it weren't on sale?
Same goes for products at the grocery store, except the question you should ask is would I buy this if I wasn't so hungry?
8. Plan Your Meals
Groceries are a big bill for us all, especially if you're not taking advantage of any food loyalty programs.
Take your grocery list to the next level and plan your meals for the entire week before you hit the store, don't just make a list of random items you'd like to eat.
Pick meals based on ingredients you can use throughout the week in multiple recipes – vegetables like carrots, potatoes, and broccoli are awesome for this because they are versatile and keep well.
Not only will weekly meal planning help you save money, but it will stop you from wasting food! Throwing food away is a huge leak in most monthly budgets.
9. Use a Piggy Bank
Like allowances, piggy banks are another childhood money saving tip we should all use as adults.
Whether you use a jar or a real piggy bank, start setting aside cash or change every week that you can use for a future expense. After a few months of saving, you'll be amazed at how much cash you'll have saved.
Some people like to set a rule for their piggy bank as a kind of reward or discipline system. Common ones are:
$1.00 every time you swear
$1.00 every time you eat sweets
match the amount you spend each week on recreation
match 50% of every fast food purchase
$0.50 for every episode you binge-watch
Don't forget: we also posted a great money saving challenge that will help you easily save $1,300 this year!
10. Sleep On It
If you see something you really want, sleep on it before you commit. It's easy to get excited in the moment, especially with instantaneous online shopping, but no one wants buyers remorse.
Even if it's a small purchase like a new dress, consider that those little purchases can add up very quickly.
Do you have any other great money saving tips? Share them in the comments for our community!
Learn even more ways to save money right here: