Beat The Blue Monday Blues
January 11, 2017, BY Emma Craig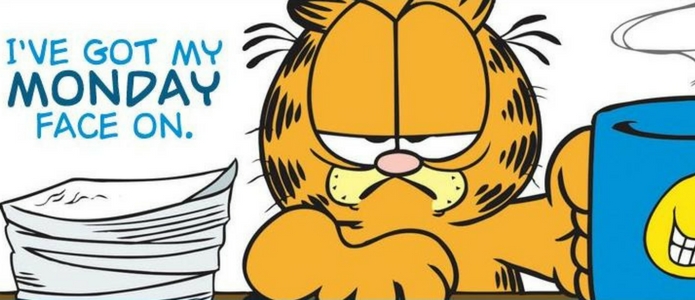 Blue Monday is
Monday, January 16, 2017
and it is deemed the most depressing day of the year. It could be because the excitement of the holidays has worn off, you realize it's still 3 months until the weather is nice, you have bills to pay, and maybe a new year's resolution or two have already failed. Don't let Blue Monday get you down. Here are some tips to cheer up this January.
Plan something fun!
Having something to look forward to always cheers people up.
Get Outside!
Some fresh air tends to change your perspective, even if it's for a minute or 2 before your run in for a hot chocolate.
Get Some Exercise!
While the gyms may be still packed, do some yoga or go for a run and get your muscles moving. The endorphins will help you get a new perspective and you will fill like you did something good for your body.
Take Some ME Time!
With all the craziness surrounding the holiday, take some time out for yourself. Read a book, watch a movie, start knitting, it doesn't matter. Unwinding alone will help you feel better.
Catch Up With a Friend!
Whether you need to vent or lend an ear, a good time with friends has a way to turn that frown upside down.
Fake It Until You Make it!
If all else fails, pretend. You will be surprised when you are no longer pretending and just feeling good on your own.
Blue Monday may not be a proven science, but
Seasonal Affective Disorder (SAD)
is a real condition.
Learn more about it here.